Spotlight on: North American Wrestling Federation
The NAWF is based out of Chicago and is run by former AWA/USWA star Rockin Randy. They run cards in Illinois and Wisconsin. The promotion is growing quickly due to expanding TV coverage and a large roster of talent. Their cards are filled with great technical wrestling and high flying maneuvers. Wholesome fun for the whole family and die hard wrestling fans alike. The tag team division is the cream of the crop in independent wrestling. The NAWF Heavyweight Title and Tag team titles are currently vacant. The NAWF Cruiserweight Champion is The Wisconsin Chicken. The commissioner is Ricky Yammamoto Currently competing in the territory..... Rockin Randy, "Electric" Eric Freedom, Brandon Blaze, Ryan Rogue, Major Pain, Private Area, Buzzsaw Brad Hunter, Derrick Saint Holmes Esquire, Kurt Jenson, Jake "The Milkman" Milligan, Mason Diggs, Shauna Doyle, Ruff Ryder Rashaan,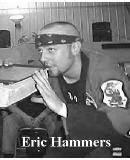 Strait Edge Eric Hammers, Tweek Phoenix, Damien Demonic, Kujo Dog of War, Eric Pellegrini,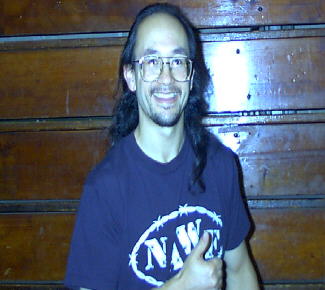 Matt Longtime, Friar Flanagan and The Black Eagle. Others who have competed for the promotion include a who's who of wrestling, Tom Rocky Stone, Jimmy "Superfly" Snuka, One Man Gang, Jerry "The King" Lawler, King Kong Bundy, Steve Corino, George "The Animal" Steele, Tony Leone, Doink The Clown, Adrian Lynch, Jerry Lynn, The Bushwackers and many more.


NORTH AMERICAN
WRESTLING FEDERATION

Champion: VACANT
1. DEREK ST HOLMES ESQ.
2. ERIC FREEDOM
3. PRIVATE AREA
4. BRANDON BLAZE
5. RYAN ROGUE
6. ERIC PELLEGRINI
7. BUZZSAW BRAD HUNTER
8. MATT LONGTIME
9. WISCONSIN CHICKEN
10. TWEEK PHOENIX

Chicago,IL
NAWF (North American Wrestling Federation) action. Derrick St Holmes Esquire has vowed revenge on his former student and prodigy Buzzsaw Brad Hunter. The once frequent tag partners have now become bitter rivals. St Holmes helped out the newcomer in 2001 and declared him a prodigy. He took the youngster under his wing and managed him to victories across the Midwest (albeit some assistant from St Holmes favorite weapon, The Book of Knowledge). The Esquire finally tired of his protégés inability in tag matches and let him know it. After a loss to Friar Flanigan & Eric Pellegrini, Holmes pounded Hunter with lefts and rights filled with frustration. The confused Hunter fought back and nailed his master with a series of forearms. The cowardly St Holmes fled the ring, and the fan's cheered for Hunter. Hunter has recently tagged with the popular Wisconsin Chicken and the fans are beginning to love him. St Holmes has interfered in their matches and has cost the team to lose. A series of matches have been signed between the two.