EDISON, NJ


Josh Daniels
vs.
Hadrian


IWF wrestling in New Jersey. Neither managed to gain control in the early stages of the bout. Hadrian finally succumbed to the furious pace. Daniels slapped on the Vortex arm breaker and Hadrian submitted at 7:35.
Other Bouts:
Kevin Knight pinned Ryan Lockhart, Roman pinned Rob Eckhart, Kevin Knight won a 15 man battle royal.
Edgerton, WI

NAWF action in South Central Wisconsin. Brandon Blaze pinned Tweek. Ryan Rogue defeated Damien. The Wisconsin Chicken pinned Rockin Randy. Derryk St Holmes Esquire beat Friar Flanagan with a STS. Eric Pelligrini and Shawna Doyle beat Eric Freedom and Eric Hammers in a mixed gender match. Brandon Blaze and Ryan Rogue were the winners of a 4 team elimination match featuring Tweek and Damien, Private Area and Major Pain, and Eric Freedom and Matt Longtime.
SAINT PAUL, MN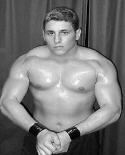 Colt Cabana
vs.
CM Punk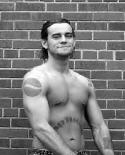 Steel Domain Wrestling at the West Saint Paul Armory. SDW Northern States Television Champion CM Punk vs. Colt Cabana in a 2 out of 3 falls contest. Match started out with each wrestler matching move for move. Eventually took it out on to the floor. Once back in the ring Cabana nailed Punk with a stunner and then a frog splash for the pin. The second fall

ended with Punk reversing a hurricarana and pinning Cabana. Punk finished the 3rd fall with a schoolboy and therefore won the match.
Other Bouts:
Rikki Noga pinned Adrian Lynch, SDW heavyweight champion Danny Dominion pinned Tony DeNucci,
Hellraiser Blood and Major Mayhem beat the Lost Souls

MARYLAND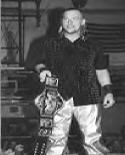 Rich Meyers
vs.
Qennan Creed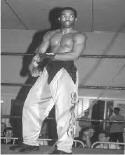 Maryland Championship Wrestling Cruiserweight title match between champion Qennon Creed and challenger Ramblin Rich Meyers. Despite the presence of Myers tag partner Earl the Pearl at ringside, Creed was able to hit the frog splash for the victory. After the match Myers and Earl double teamed Creed mercilessly.
Other Bouts:
Adam Flash beat Romeo Valentino, Julio Dinero w/ Alexis Laree pinned Doug Delicious, Redneck" Billy Redwood beat Crowbar after a powerbomb, The Bruiser pinned Jerry "The King" Lawler after using a foreign object to regain the MCW HEAVYWEIGHT CHAMPIONSHIP.



OAK LAWN, IL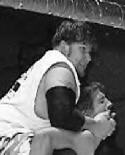 Eric West
vs.
Sacrifice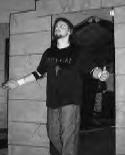 Pro Championship Wrestling in Oak Lawn, Illinois. PCW Heavyweight Champion Sacrifice went up against former tag team partner Eric West for the gold. The match started out fast and West nailed Sacrifice with a head and neck driver. It looked like he would be the new champ. Out came Jarod Priest and he nailed West with a chair. This set up the champion up for an easy pin and he retained the title.
Other Bouts:
Fly Boy T. K. (with PL Myers and Miss Jillian) retained the PCW Cruiserweight championship by beating challenger "XXX-Plicit" Bailey Mannix, "Cynical" Matt Monroe, "High Maintenance" Chris Styles, and "Totally Awesome" Danny Childs beat "Big Jack" John Burke, Mr. Wrestling V, and Sonny Rogers